See and Hear Randall Now
See my exciting video!
HI


512Kbps

MED


256Kbps

LO


56Kbps

SHORT
4 mins
FULL
14 mins
Just click on the icon for the video length,
connection speed, and media player
you want to use.
Click here to download the free Windows Media Player.


Click here to download the free QuickTime player.


If you experience any problems with the videos, please contact us
Listen to Randall's interview with Brian Sullivan on
"Entrepreneurial Moment"
KCTE AM 1510 in Kansas City!

Most of Randall Munson's appearances are private events for companies and organizations. Occasionally, there are public venues, open to everyone. Some of them are listed below.

If you would like us to tell you when Randall is speaking in your area, please contact Randall now and ask us to let you know.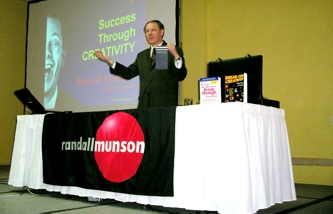 Randall Munson delivering keynote address for the VII International Congress EDUCATION FOR TALENT in
Puerto Vallarta, Mexico.

If you want Randall Munson to deliver one of his powerful, award-winning presentations at your event, contact him now!
San Francisco, CA, USA
February 3-8, 2013
SHARE


SHARE, the world's first organization of computing professionals, presented Randall Munson with the first Distinguished Speaker award at their previous international conference because of the consistently exceptional quality of his presentations.
http://www.share.org


Austin, TX, USA
April 7-10, 2013
COMMON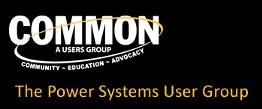 COMMON, the World's Largest Computer Users Group will present Randall with 3 Gold Medals for his top-rated sessions at the previous international conference.

Randall has earned more than 100 GOLD MEDALS for his top rated presentations at previous conferences - more than all other speakers combined.
http://www.common.org


Ontario, CA, USA
July 29 - August 3, 2013
California Clown Campin'


California Clown Campin' is the newest edition of the largest clown training program in the world.

Randall was the headliner for the event in 2011. Randall is presenting numerous educational programs about subjects such as magic, ventriloquism and prop construction.
http://www.californiaclowncampin.org/




Contact Randall now for further details of his highly original programs, to request a promotional kit, or to book Randall Munson for your most important events.